Make more of the most powerful thing you own.
Most schools undervalue what their existing brand can do for them.
The brand isn't defined. It's not planned. It's not made to work hard enough.
This course shows you how to Define, Craft and Tell the Stories of your School.
Go beyond the logo, mission statement or tagline. We show you how to find your organisation's voice, plan more purposefully, and amplify the brand that's under your nose.
Gain Confidence
Get to know the important differences in the parts that make up a strong brand strategy (and don't lose sleep on the jargon that doesn't matter).
Learn a ton
(and also do the work)
Time to learn. Time to think. Time to put it all into action. You'll create your brand strategy as part of the course.
Lifetime access
Access for life to our materials, meaning you can use frameworks and ideas with your team, over time.
"Our motivation to brand, and to be branded, comes from our hardwired instinct to connect."
Debbie Millman, President Emeritus of the American Institute of Graphic Arts
Sprint 1: Define Your Brand
20-24 November 2023
9am GMT, one hour every day (recording available)
Day 1: Every school has a brand. And people want to be branded
Brand is all about the feelings you create in someone else. Understand that, and you're at the start of defining your brand strategy.
Day 2: Purposeful Relationships Make Your Brand
A brand without relationships is just a logo. Who do you want to be in those relationships? How do you appear to others? How do you want to be seen?
Day 3: The Brand Clock
The key to seeing the main activities you need to introduce.
Day 4: The Inside Story of Your Community
Everyone thinks they know how a school should work.
Amplify the stories that represent exactly who you are.
Day 5: The Story You Tell
Brand is sometimes called identity. "People like us do things like ___."
Sprint 1 Drop-ins and Project Development to follow
Sprint 2: From Strategy to Action
January 15-19 2024
9am GMT, one hour every day (recording available)
Day 6: Build your Brand Idea
Stop listing endless features and start showing the value you offer.
Day 7: Build your Brand Expression
What's your organisational tone of voice, and how can you get everyone hearing it?
Day 8: Build your Brand Story
Find and develop concepts that drive a thousand communication ideas.
Day 9: Build your Communications Plan
Learn to plan communications in cycles or campaigns, with a goal in mind. Gain focus and save time. 
Day 10: Know what success will be
Work out what you want from every facet of your brand. Then measure its success.
Celebration event: late February
Join the waitlist for 2024
Brand Strategy for Schools returns in 2024. Join the waitlist, with no obligation, to get early access and special offers.
We promise to send only relevant information, and you can always unsubscribe.
"This has probably been the most collaborative process on mission I've ever been involved in."
Patrick Hurworth, formerly Head of School, International School of Beijing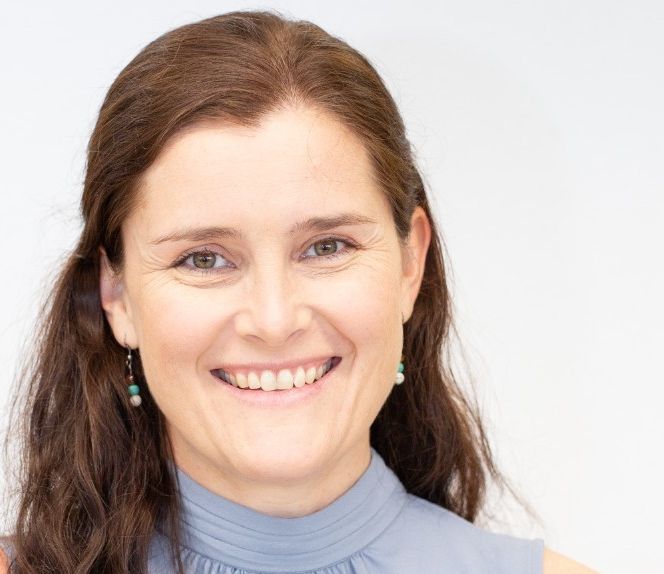 "I've implemented more prototypes rather than sitting in the planning phase too long."
Tamara Redmond, International School of Zug and Luzern
"Storytelling has the most concrete impact, using the tools to create our leadership vision together."
Edith van der Linden, International School of Utrecht
How much time will this take?
Will this help me clear some time and build some energy?
I'm nervous to ask for support from the boss in case they think I've got a problem with my day job
How does this help my whole team?
Why does the programme run in two parts?
Is there a ton of coursework?
I'm in the Americas and can't access the course live. Is there a discount for only being able to access the recordings?
Ewan McIntosh
"When we do strategy or mission-and-values work with schools, we can only go so far. How you make those words come alive in every communication is what makes the difference. Too often, it comes down to sheer force of personality and some great leadership. But with a proper brand strategy in place, the power of that would be multiplied many times over."
Ewan was a classroom teacher who ended up as Commissioner at public service broadcaster Channel 4 Television Corporation, finding and investing in $50m of digital services that found reach to the elusive 16-24 year old audience. He's led design projects with countless corporates (Burberry, BBC, Channel 4, talktalk plc, thyssenkrupp). With a life path that involved narrow misses with investment banks and the British Army, his love of learning and teaching was the dream job that led him to start NoTosh in 2009.
Since then he's worked with hundreds of schools in over 70 countries.
Brad Carter
"I have all this experience in finding and telling the right stories for brands in the corporate world and I've done the same with school Boards. But I find that there is always a painful translation job to do between those two worlds. The brand strategy that works for selling fizzy drinks, cars or perfumes just doesn't work in schools.
"Schools don't have customers, they have community. Schools don't have products they're in control of - they co-design the whole experience with the very same people who use it."
Brad was Director of one of the world's most innovative schools, Think Global School, where students live and learn on a different continent every semester. In a 40-year career he's been recognised as a master storyteller in his work as a former marketing executive with Apple.
Basic
$2490
You can always upgrade later
Masterminds+
$5000
Best Value
Masterminds
$3990
12 Months of Support
Join the waitlist for 2024
Brand Strategy for Schools returns in 2024. Join the waitlist, with no obligation, to get early access and special offers.
We promise to send only relevant information, and you can always unsubscribe.